Yangon to Bagan Bus Information
We pulled out all the information about Yangon to Bagan Bus. You can directly contact them through phone, email and online booking. Thanks to digital era, now you can easily book and purchase bus ticket through online in Myanmar.
Please note that when you go to the Bagan, all the buses will stop at Nyaung Oo Bus terminal which is closed to Bagan. So you have to tell bus counter that you want to go to Nyaung Oo or you have to choose Nyaung Oo as a destination when you buy ticket online.
There are two types of Buses (VIP seat and Regular Seat). But not all the Bus company don't have VIP buses.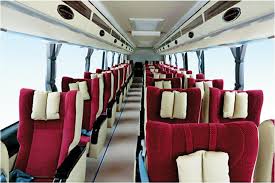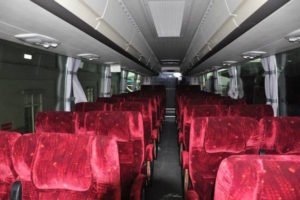 You can click on the Bus company title and can go directly to their website to make booking for your trip.
Please note that all the buses leave Yangon from Aung Min Galar High Way express station which is located outside of Yangon city area. On traffic peak time, it will at least 2 hours from Yangon downtown to Aung Min Galar Station. So please keep in mind that time duration to go to Aung Mingalar. Taxi fare will cost around 6,000 MMK to 10,000 MMK depends on your negotiation skill. Better to take Grab Taxi instead.
Top rated Bus Company for Yangon to Bagan Bus
JJ Express Bus is rated as 4.5 stars out of 5 by users. They have both regular buses (which are cheaper) and VIP buses. VIP buses have 2+1 seat plan. If you travel alone, you can choose single seat. Ticket price is 19 USD including travel insurance.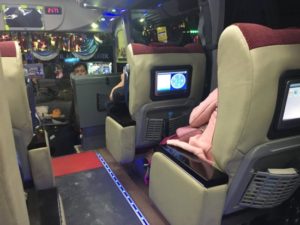 Departure Time from Yangon: 08:00 PM (VIP)
Departure time from Yangon: 10:00 PM (Regular bus)
This is also one of the famous Bus company which travel from Yangon to Bagan. But unfortunately they don't have VIP seating plan for Bagan trip. But it still offer best customer services. Ticket price in MMK for normal seat is 15,000 MMK.
Departure time from Yangon: 7:00 PM and 8:00 PM
This is new Express company for Bagan route, but they have both regular and VIP seat. VIP seat for foreigner is 23,000 MMK.
Famous travelers Express has one day time route which leave Yangon at 8:00 AM in the morning.
Departure time from Yangon: 8:00 PM (Normal Bus)
9:00 PM (VIP bus)
One of the biggest express company in Myanmar which has extensive routes across the country. But they also don't have VIP seat for Bagan route. Fee for normal seat is 14,300 MMK.
Departure time from Yangon: 8:00 PM and 9:30 PM
Other Express Bus companies for Yangon to Bagan Trip
The following companies also have travel route to Bagan. Although they are not highly rated by users, they also offer quality service.
They have VIP buses and which cost around 18,500 MMK per seat. Regular seat is 15,000 MMK.
Normal Seat 15,000 MMK
Khine Mandalay have only VIP bus for Bagan route. It price is 21,5000 MMK.
Online Bus Ticketing Service
Myanmar Bus Ticket – Book here: https://myanmarbusticket.com/
BNF Bus ticket – Book here: https://www.bnfexpress.com/
Star ticket – Book here: https://www.starticket.com.mm/
Where to buy Bus ticket outside
You can ask your hotel to book bus ticket for you. But it will cost you some tips money or some charges.
In your area, there are some ticket counters where you can buy Bus ticket from most of the bus companies. You have to pay at these counter and they will give you a ticket. Please check your name, date carefully before leaving the counter.
You can also buy Bus ticket at Aung San Stadium in downtown. Aung San Stadium is located in front of the Yangon famous Railway station. There are many bus ticket counters there. We recommend "Aung Kyaw Moe" ticket counter at Aung San Stadium.
If you are planning to travel to Bagan on our own plan, we would like to recommend you to read this article How to get to Bagan