Clean and Cheap hotels to stay in Bagan
Bagan is a very popular tourist attraction for travelers to explore the fascinating temples and ruins of ancient Myanmar dynasty. It is an expensive tourist hotspot but there are many clean and cheap hotels to stay in Bagan. Therefore, you do not need to worry about overspending if you are on a budget trip. Not all cheap hotels and guesthouses are good and clean. However, there are many cheap places with clean and good service. We would like to help you find the best budget accommodation with the best service in Bagan. For detailed address, you can easily find all of these hotels on Google Map. So we didn't include detailed information about how to find these hotels.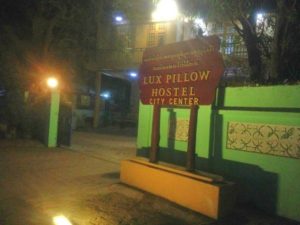 This hostel is located at the city center and close to Nyaung U Market and Shwezigon Pagoda. Lux Pillow got a garden, terrace, free WiFi, clean bedding, clean bathroom, and good breakfast. Lux Pillow provide you with a kitchen with a shared lounge, dishwasher, microwave, and a toaster. They serve English/Irish breakfast and the restaurant at Lux pillow Hostel offers Indian and Asian cuisine. E-bike and car hire are available at Lux Pillow and the rental prices are the same as other places. Bed in 14-Bed Mixed dormitory room costs 4-5 USD and bed in 6 bed mixed dormitory room cost 6-7 USD. Bed in 4-bed female dormitory room costs 9 USD and standard twin rooms only cost around 13-14 USD.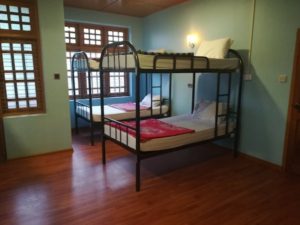 There is another Lux Pillow Hostel in Bagan which has the same style with city center Lux Pillow hostel. Read more on Agoda 
Google Map Location: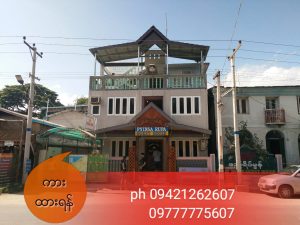 Pyinsa-Rupa Guest House is also located at the city center and the rooms and toilets are clean in this guesthouse. The room prices different according to the room types with fan and air-con and all room include breakfast. In low season, a twin-room with shared-bathroom and fan costs around 12USD and it costs around 18USD in high season. The A.C. rooms cost around 16USD in low season and 20 USD in high season. Read more on Agoda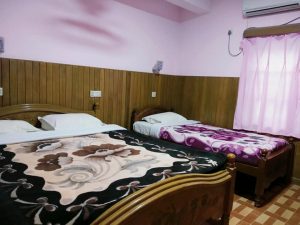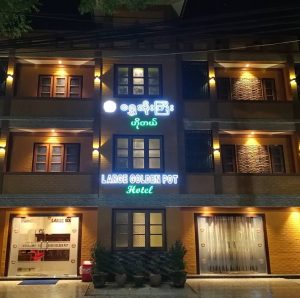 Large Golden Pot guesthouse is located near the center of the city and ten-minute walk from Shwezigon Pagoda. Free wifi access is available at Large Golden Pot and laundry service is available as well. There are many local restaurants around the guesthouse. All of the rooms feature a TV, air conditioning and safety deposit box. The standard double or twin room costs around 15USD in low season and 20USD in high season. Superior double or twin room costs around 22 USD in low season and 26 USD in high season. Read more on Agoda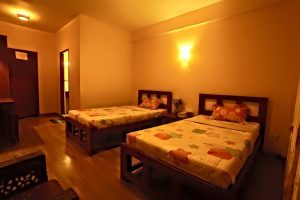 Jasmine Villa
The guesthouse itself does not have an impressive looking, but surprisingly the room and bathrooms are very clean. It is one of the cheapest guesthouses in Bagan and the service is very satisfying. You can only do your payment in cash here and they prefer Myanmar Kyats. The price of this guesthouse stays the same during the low and high season, which is the good news. A double fan room with a shared bathroom and warm water costs around 11 USD. Single room costs around 7 USD. Free wifi is available and breakfast included.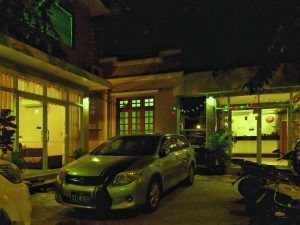 Ever New Guesthouse is a fun looking guesthouse with a garden and a good restaurant. All the rooms are fitted with a desk, a TV, private bathroom, and free wifi. Ever New Guesthouse offers ticket services and luggage storage service for the guests. The rooms are very clean and comfy. The family who owns this place is very friendly and helpful, and they provide E-bike renting service. The room fees are as low as 14 USD for a one-night stay. Read more on Agoda 
Shwe Nadi Guest House provides air-conditioned rooms with free wifi and breakfast included. The receptionist is very helpful and you can ask the tips for getting around Bagan. Restaurants are also close by this guesthouse. The clean and friendly atmosphere that Shwe Nadi offers will make your trip very enjoyable. Dorm bed costs around 9USD and a single room with shared bathroom costs around 13USD. A double room with shared bathroom costs around 17 USD and a double room with private bathroom costs around 22USD. During the high season, only about 2 to 3 dollars of the price increase. Read more on Agoda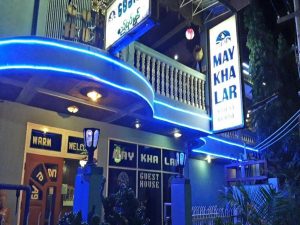 May Kha Lar guest house is located near the city center and the rooms quality are great. Breakfast and wifi included. The staffs are very caring, helpful, and friendly. May Kha Lar Guesthouse is one of the best budget option to stay in Bagan. This guesthouse is very popular during high season, therefore do not forget to book beforehand. An air-conditioned room with shared bathroom costs around 18 USD during High Season. An air-conditioned room with private bathroom cost around 23 USD during high season. Read more on Agoda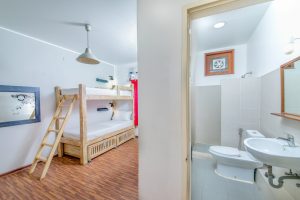 Ostello Bello is a hostel for travelers on any type of budget. This place provides high-quality service and there are bars, lounge, terraces, rooftops, and free activities. Free wifi, free breakfast, free tea/coffee, and free Burmese cigars are available for every guest.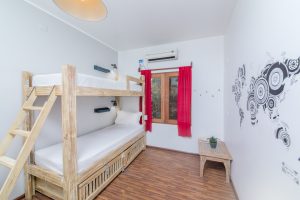 The hostel has a very clean and comfy atmosphere and the staffs treat you like their family. The price of dorm beds ranges from 13 USD to 16 USD. The price of private rooms ranges from 24 USD to 40 USD. Read more on Agoda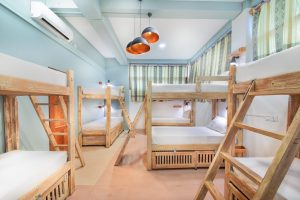 If you are not on budget trip and looking for the best luxurious hotels in Bagan, here is the list. We organized the best rated hotels according to Agoda.